Unleash Engineer Productivity.
Our mission is to empower developers by freeing them from burdensome tasks, so they can shift their focus towards driving their business forward, unleashing their full potential.
With developer signups from the world's leading organisations
What is Kyuda?
Power to the technical people
Kyuda allows you to build flexible automation. And with sharable templates and a user-friendly UI, the less technical people on your team can collaborate on them too. Unlike other tools, complexity is not a limitation. So you can build whatever you want — without stressing over budget.
You can implement multiple triggers. Branch and merge your pipelines. And even pause flows to wait for external events.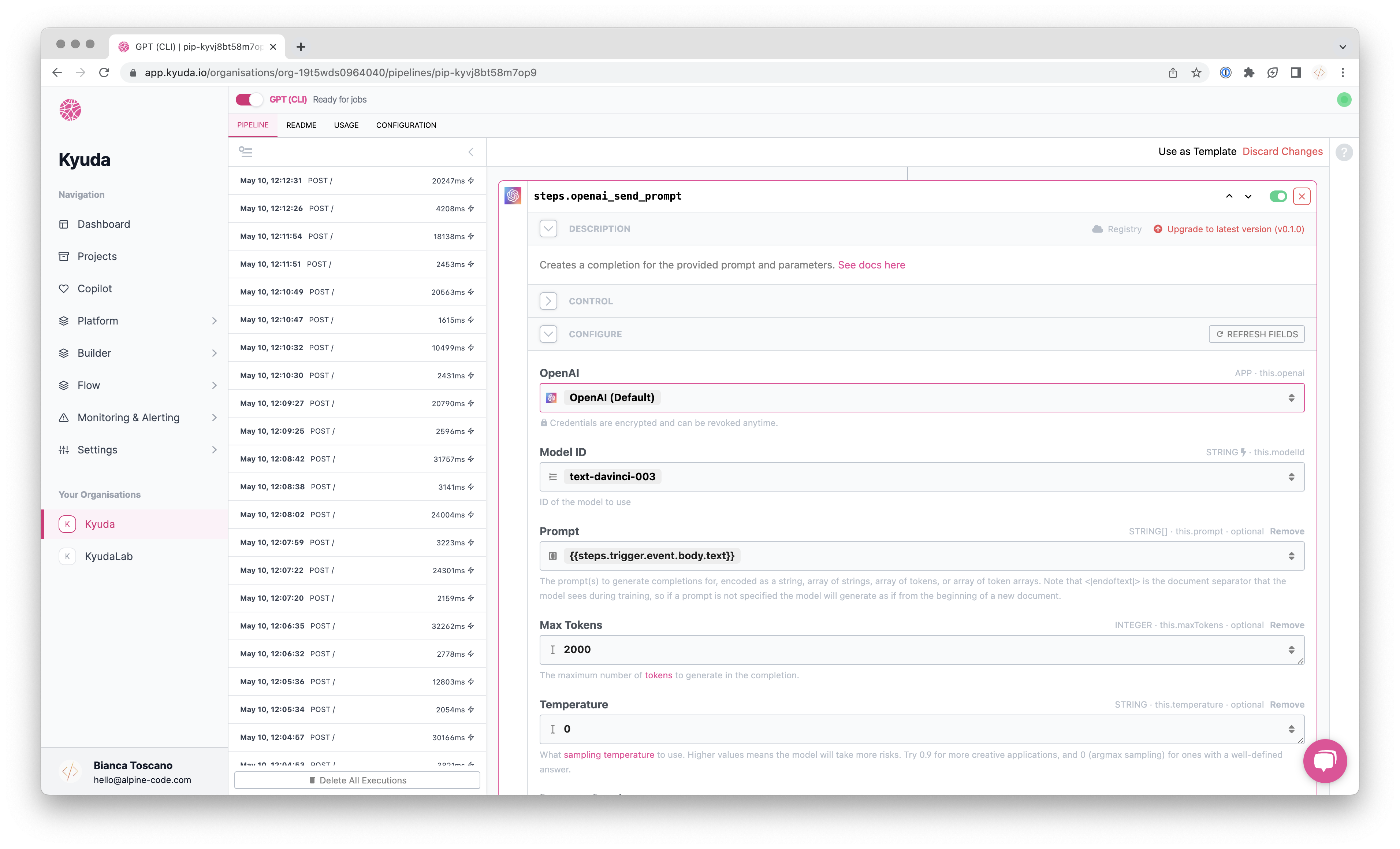 "Kyuda allowed me to quickly integrate my lab equipment with the tools use to get work done, so I can focus more on moving science forward."
Kyuda Platform
Develop any pipeline, based on any trigger and connected accounts. Pipelines are code, which you can run for free. No server or cloud resources to manage.
The integration platform built by developers, for developers.

Run any NodeJS, Python, Go, bash code, or use pre-built actions.

Create, share, and for pipelines from the community.

Send data to S3, Snowflake, Email, SSE, and more.

Develop your own components locally and deploy them via CLI.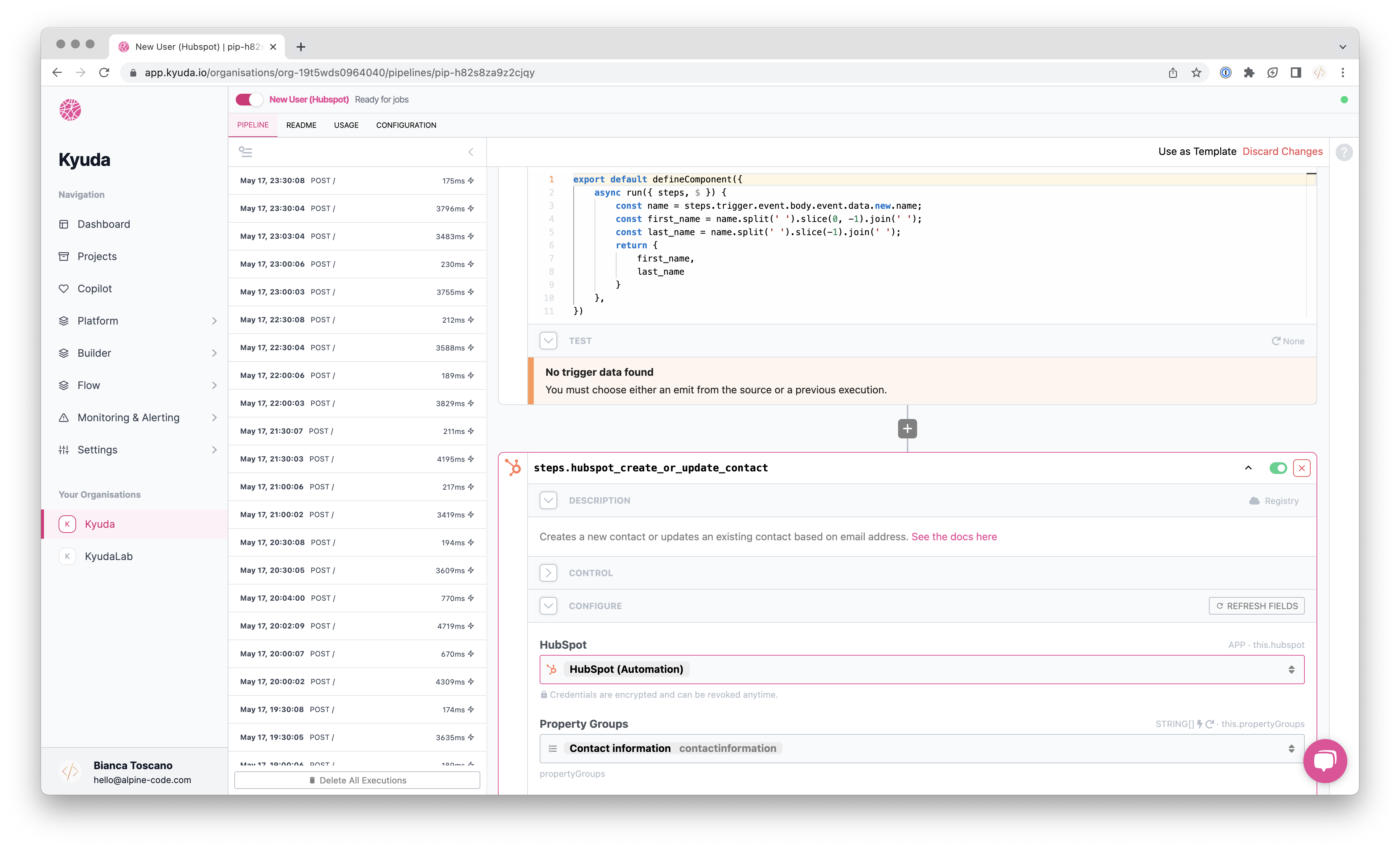 Kyuda Builder
The implementation of complex business processes often requires sophisticated workflows, decisions tables, customizable forms, tasks and emails templates.
Deliver enteprise automation using industry standards such as BPMN & DMN.

The toolkit to get the 80% of the work done, quickly and easily.

Bring teams together to speak the same language and collaborate effectively.

Integrates with Kyuda's Platform, providing an enterprise layer of orchestration.

Uses Camunda Platform 8 under the hood (a SaaS subscription is required).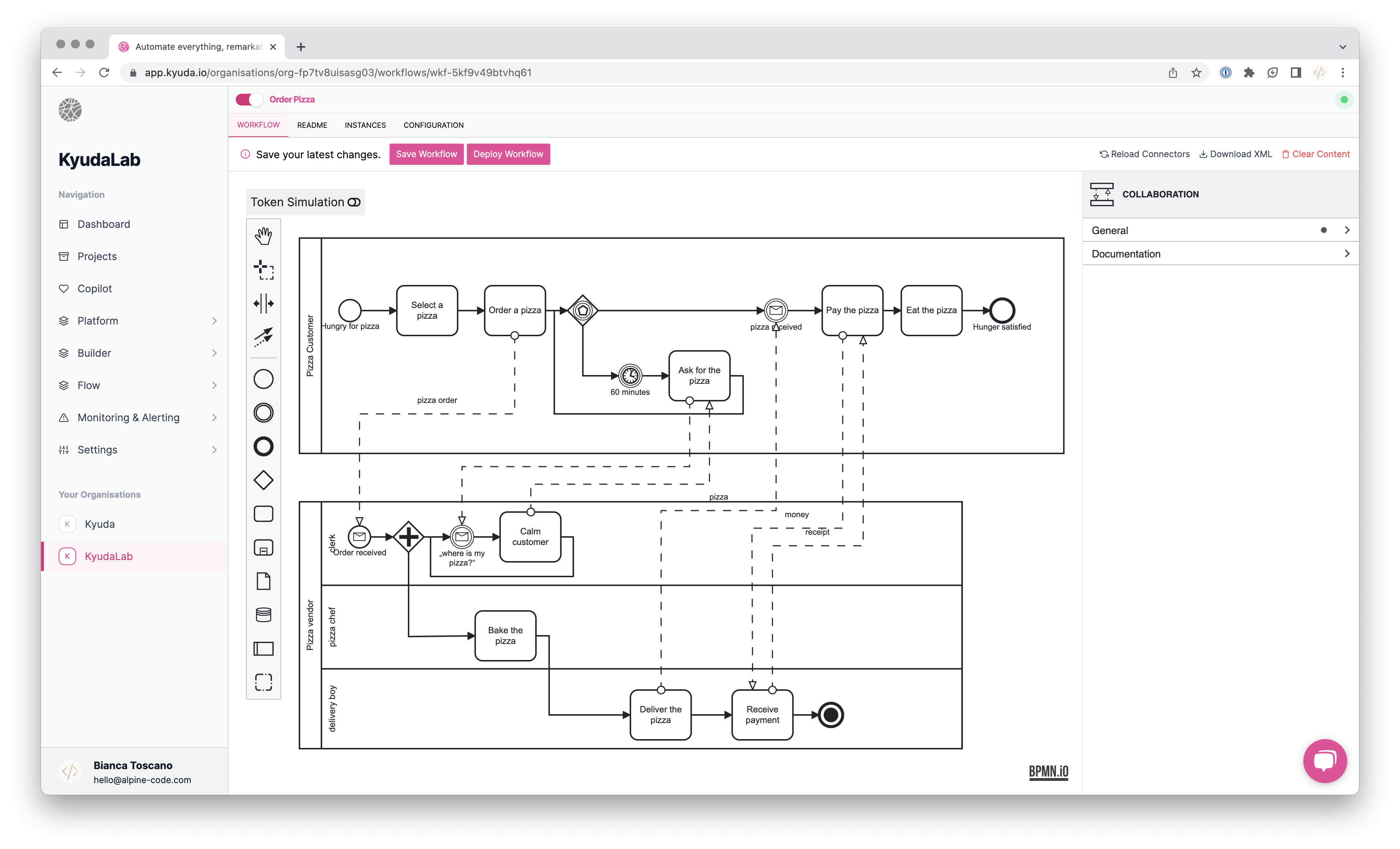 Kyuda Flow
Kyuda Flow is a programming tool based on Node-RED for wiring together hardware devices, APIs and online services in new and interesting ways.
Browser-based editor that makes it easy to wire together flows and nodes.

Flows can be then deployed to the runtime in a single-click.

It is built on Node.js, taking advantage of its event-driven, non-blocking model.

Integrates with Kyuda's Platform, providing a playfull layer of orchestration.

Runs on low-cost hardware such as the Raspberry Pi as well as in the cloud.
It's simple. It's fast. It works.
Unleash your potential with ease - Code less, create more.
Supported Apps

1.2K

Processed Events

1.8M

Service Uptime

99%